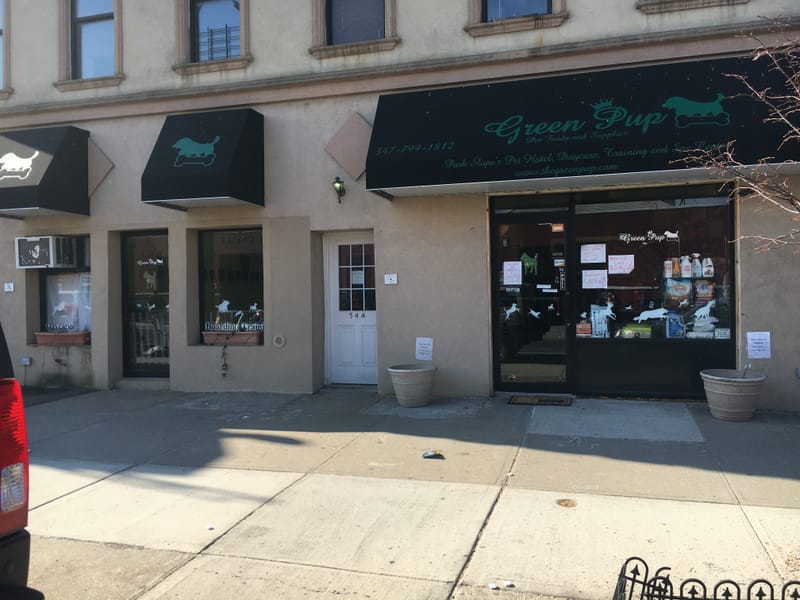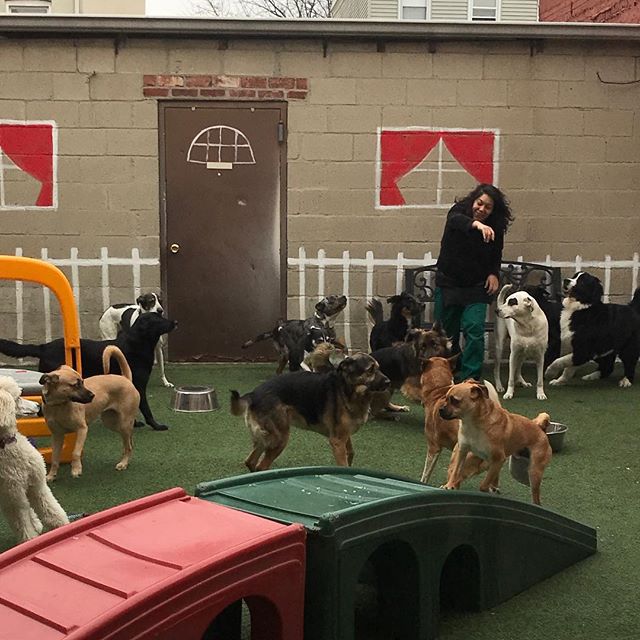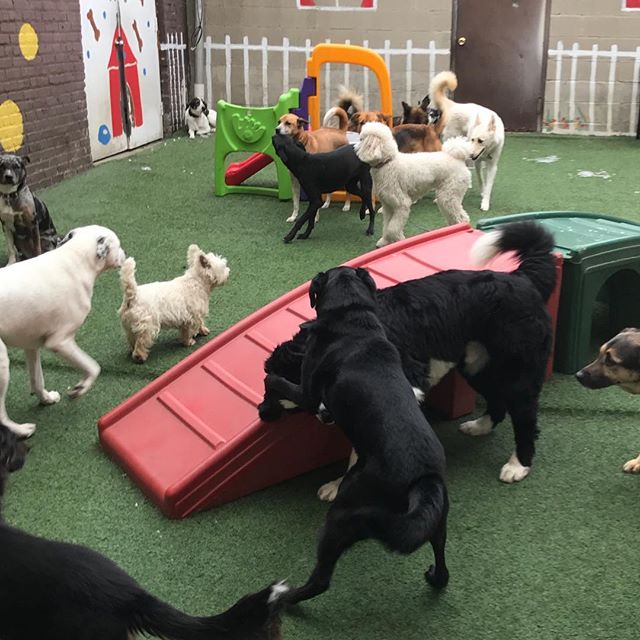 The Green Pup is a family owned and operated 4000 sq ft pet hotel home away from home all in one stop shop located in the heart of Park Slope, Brooklyn. At the Green Pup your pet can experience any one the many services that we offer. We offer a host of activities to ensure a healthy, happy, and enriched experience for dogs of all kinds.
Our Daycare and boarding spreads across 4000 sq ft of an open space cage free area. Rubber epoxy flooring make it gentle for the most rigorous of play. Temperature controlled rooms, a variety of groups, trained staff, pre-screening, and cameras are just a few of our additional features to ensure a safe and happy visit. We also provide a wide range of programs and activities to fit any personality to engage each pup during the day.
Whether its a touch up ,full bath, or a new haircut the Green Pup spa is here to pamper your pet at any time. We even have several a la carte services for the pup on the go. Spa services include massages, and hydrotherapy for any pet that has been injured or is just arthritic.
For that one on one attention a Green Pup walker can visit with your pup and take him/her for a half hour or hour long walk. Our trained certified staff is knowledgeable to handle all animals, different situations, and any medical necessities.
The Green Pup has a full line store filled with food and supplies. We offer free delivery and discounts to members.